About Dr. A. Njoku Animashaun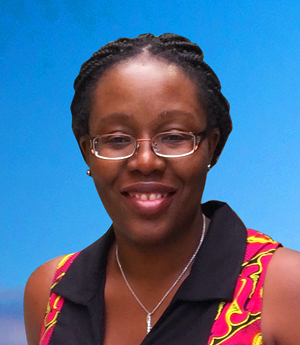 My childhood was the good soil in which the desire to become a healer germinated and grew. Over time, it was this desire that ignited my passion to become a psychiatrist.
I am the oldest of six children, and though born in Atlanta, GA,  I was raised in an extended family in Nigeria. In this setting, I was responsible for the care of my younger siblings, and joined all family members as we supported each other in the care of my sick grandmother. These childhood roles nurtured my desire to care for others, especially women. When I returned to United States I had a goal: to become a healer, specifically, a physician.
Under a US Air Force ROTC scholarship program, I enrolled at the University of South Carolina to begin prerequisite studies for a career in medicine. After graduation, as a commissioned officer in the US Air Force, I began my medical training at the University of Illinois Medical School in Rockford. While in medical school, I came to a crossroads. I had two choices: obstetrics and gynecology—caring for women's reproductive needs; or psychiatry—caring for the emotional and mental needs of all people. I chose the former and completed my residency as an OBGYN physician at Cook County Hospital in Chicago, IL. After my residency, I moved to the West Coast to start my military service. It was there I became a wife and mother, and these new roles changed my perspective about life and people.
I aquired a deeper understanding of humans as complex multi-layered and multi-faceted beings, and I developed a greater appreciation of the challenges facing the whole of humankind. I saw that cultivating complete and lasting well-being demands a holistic approach—one that requires knowing the roads a person has walked and the spaces that they occupy. My new perspective led me back to the earlier crossroads of my residency, and this time the choice was clear. After six years in the USAF, I transitioned from military service to start psychiatry at the Emory University Psychiatry program in Georgia.  There I embraced my life passion and true calling: guiding others on their path to emotional and mental well-being.
When you choose Healing Steps Behavioral Health on your mental health journey, you choose safety, comfort and a judgment-free zone to support your healing process. Whether you are dealing with stress, insomnia, anxiety, hopelessness, restlessness, loss of interest and concentration, excessive worry, irritability, general discontent, fatigue, suicidal thoughts or mental health issues specific to women, I commit to walking together with you one step at a time as you heal.
I very much look forward to working with you.
Yours in well-being,
Dr. A